5 ways to get ahold of the financial monsters in your business
Every business has to deal with the numbers, and that includes yours. But… is it your favorite thing? Is it the thing you just totally thrive at? Or, does it feel more like it takes a long time to get your books in order? Maybe because your finances are… just a little unorganized? Or, let's be honest, really unorganized?
I think it goes without saying that a lot of creatives don't love sitting down to calculate their finances, and maybe take some shortcuts to try to avoid it. But your finances are incredibly important, and if you get a handle on them, you can take your business to completely new heights. For ethical fashion designers that's especially important, because when you do well, the entire world benefits.
But what if you could cut those corners, avoid a little bit of the work in your financial department, simplify your strategy, and actually do better with your finances? This week on the blog, we're giving you a quick and dirty list of five ways to automate your finances to totally nail it with your ethical fashion brand.
1) Get Ahold of Your Accounts
So, you've been working this entire time in excel… but you're not exactly an excel pro. It's true – excel is an insanely powerful tool. I love it, I use it all the time, and I believe you can TOTALLY manage your budget in excel. But, that being said, if you don't know what a VLookup, SumIf, or Macro is, you're not getting the most out of the program. Plus, you only have so many hours in the day, and it's not a priority for you to learn excel. That's why there are other options. I like Brightbook – it's a free (seriously) accounting program that was created around 2010 by two very polite Kiwi's who also happen to be accounting geniuses. Founders James Henderson and Warwick Leicester created their product out of their own personal need for this exact type of accounting service. As they told AccountingWEB in 2015:
"My co-founder James [Henderson] was doing his VAT. And his accountant was asking him for all kinds of things. It was a waste of a day," explains Leicester. "Unbeknownst to him, I was experiencing the same thing, so I hacked together an invoicing system to deal with the problem. James used it, liked it, and suggested some changes and we put out the first version. From there, we developed completely organically through word of mouth."
-Warwick Leicester
Brightbook basically cuts out what you don't need, and gives you exactly what you're looking for as a small business: invoicing, profit and loss reports, visual tracking for bills and expenses, and a few other important things. They also have a subscription service you can sign up for, which is how Brightbook makes their revenue, but the vast majority of their clients opt to stick with the free service, and they swear by it. So, it's definitely worth a look.
2) Set Up Automatic Bill Pay
I have a confession: in my personal life, I hate automatic bill pay. I like to have control over my spending, and to know exactly when my money is leaving the bank. So, it's definitely reasonable to have the same feeling about your business. But here's the thing – when you have a solid budget, you already know when things are happening. By automatically tracking your expenses and maintaining a great budget calendar, you already have that information in place, which means you can easily plan for repeating expenses. Automatic bill pay is a major time-saver, and it's so simple to set up. Your bank probably already has this feature integrated into their systems. And don't worry – we have a solution for creating your budget calendar, too.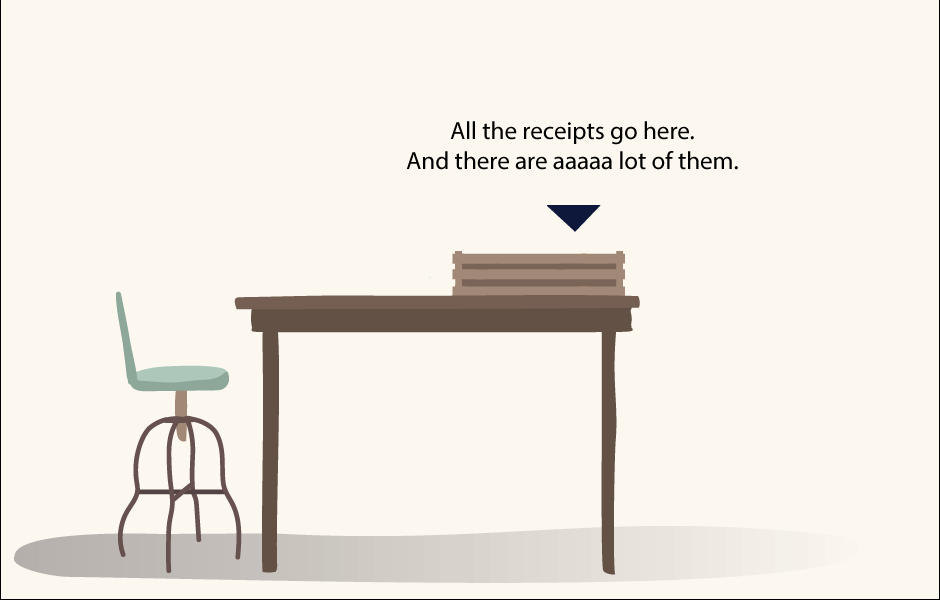 3) Track Your Expenses
We all have that shoe box on the desk or in the corner that's filled with paper receipts. You incur expenses for your business, and not all of those invoices go to your email inbox, so you have to keep track of them somehow, right? That's why I love to use

Mint

, a free budget tool by Intuit, which even has an app you can download. It's usually meant for personal banking, but if you're trying to get a hold on your small business spending, it can be really helpful. Assuming your business has its own bank account (and it should – I'll write a future post about the free business bank I use for SewEthico), you can connect Mint to it, and it will easily track your expenses for you. You can label your expenses by department, and set budgets to help you avoid over-spending in any one area. You can also export your expenses as a CSV file, so you can easily use it in your

operations budget

.
4) Set Up Ways to Track Your Tasks
Your time is money, and tracking your tasks will help you during tax season. That's why it's important to track the way you physically run your business, and not just the money you're spending outright. For example, miles driven are deductible. Phone calls? Deductible. Using time and mileage tracking apps like

IFTTT

and

MileIQ

can take all the guesswork out of the game.
5) Use Our Budget-Builder for Ethical Fashion Designers
Budgets suck. We know it, you know it, everybody knows it. It's such a pain to set up and track, and sometimes you just want to let it go and roll with the punches. But that's a huge mistake because the more you understand your financials, the better your business will be. You'll be able to price items better, make better purchasing decisions, and plan for the growth and future of your business.

To that end, we've created a budgeting solution to help you get started, and using the other tools in this post will help you make it even stronger. By invoicing and creating a profit and loss statement with Brightbook, tracking your expenses through Mint, answering the questions in our Budget-Builder Prep Workbook, and joining us for our upcoming Budget-Builder free training, you can create a strong forecast for your business and justify your spending with intention. We're really excited to share this tool with you, and we know you're going to be pumped to use it!
Everyone could use a little bit of help when it comes to running the financial side of your business, because it's so incredibly important that you really rock this out. That's why we're here to help, and you can get started with our Budget-Builder. This two-part budget solution starts off by gathering all the info you need to know in order to build the best budget possible for your brand. Starting here helps to make the budget process go by quicker, so you concentrate on what's important: making incredible designs that make the world a better place.
Hi there, I'm Cat Bradley
Founder of SewEthico, systems enthusiast, marketing expert, and nonprofit career alum. I help women founders build their first marketing departments and structure their company around their clients, so they can grow, prove traction, and gain funding for their mission-driven businesses. Get my support to grow your business.